Neo Aarnikotka
Ropecon 2020 Virtual Artist Alley Showcase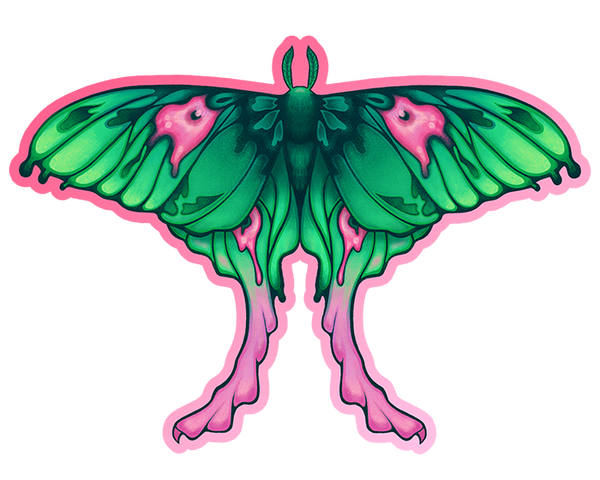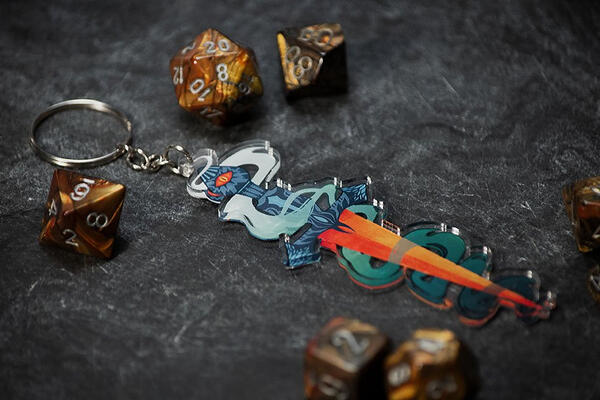 Dagger Charm
11€
Dagger lenght is about 10 cm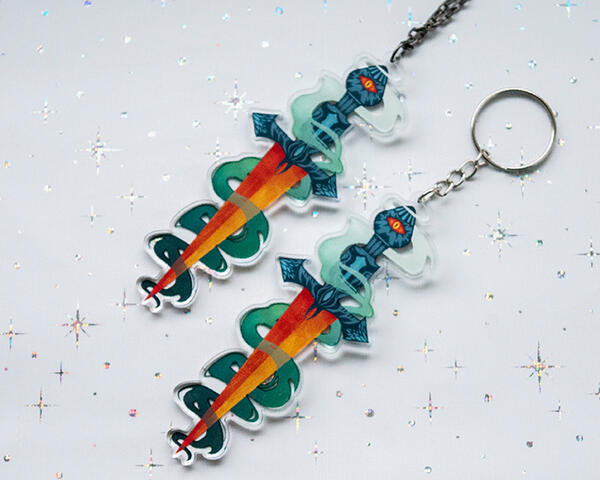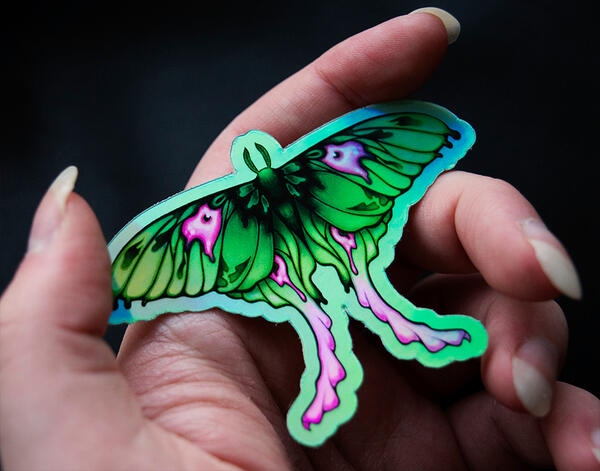 Dagger Necklace
14€
Chain is gunmetal color
Chain lenght from lock to charm is about 35 cm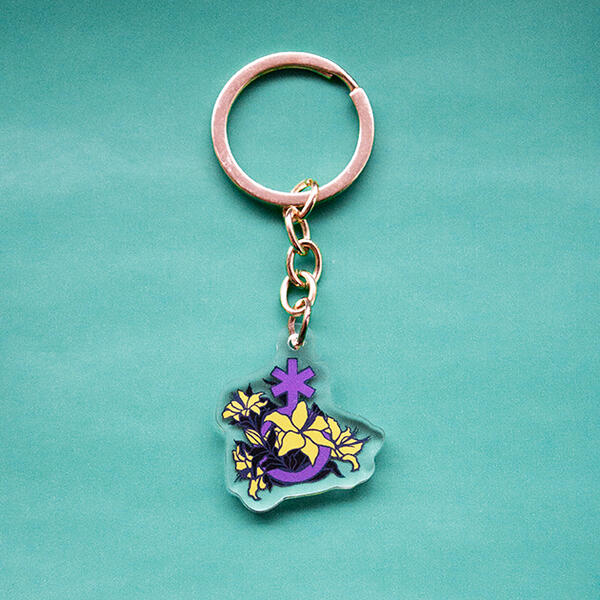 Nonbinary Charm
4€
Charm is about 3 cm long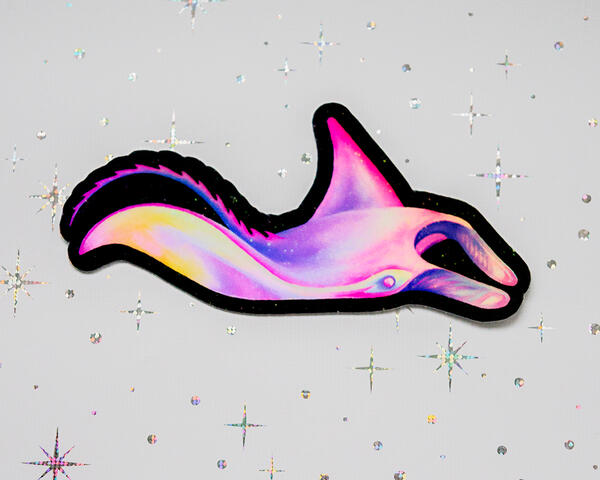 Holographic Space Ray Sticker
3€
Widest diameter: around 10 cm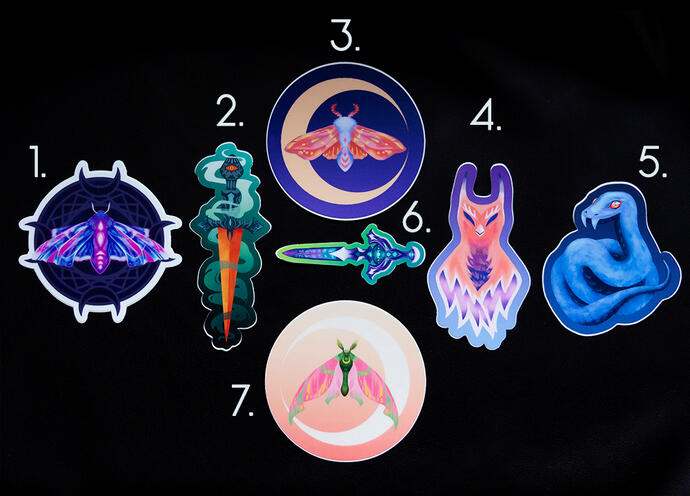 Vinyl Stickers
1 sticker = 2,5€
3 stickers = 6€

Options:
1. Night Moth 2. Owl 3. Dagger 4. Snake 5. Eve Moth
Widest diameter of each sticker varies from 7 to 10 cm
Magnets
4€ each

Options:
1. Night Moth button magnet (mildly holographic)
2. Eve Moth button magnet (mildly holographic)
3. Owl flat magnet
4. Snake flat magnet
Email me to [email protected] with
a list of your wanted items and where you'd like me to send them.

I require 2€s for postal fees inside Finland per one item batch (one or more items), unless you want over 4 acrylic items. I will send the items in a regular small envelope. I will not take responsibility if postal office damages the package.

Items take usually 2-5 days to arrive from the time of your payment if you reside inside Finland.

I will mail your items after receiving full payment.

This showcase is made for Ropecon 2020 virtual event's Artist Alley and follows regular artist alley directions of Finland.